Attention Restaurateurs! Here's An Easy & Quick Way To Increase Profit.

Tired of being 'nickle and dimed' with credit card fees? Thanks to Cash Discounting, you get to keep more of your hard earned money, without buying equipment, dumb contracts or losing customers.
---
(based on U.S. market average)
(average monthly savings per client)
(legal compliance in all 50 states)
Cash Discounting Grows Your Business
---
By allowing your customers the option of receiving a cash discount for their purchase, you get to pocket what you'd normally pay to Visa/Mastercard and your processor. But it get's even better...

3 ways cash discounting helps your business:
Improved Margins
Improved Cashflow
Improved Experience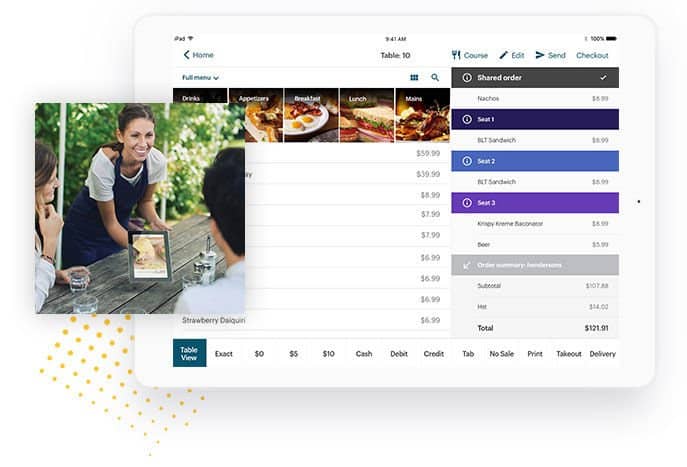 With our specific brand of cash discounting, you instantly experience a 3%* increase in total profit.
That is an incredible increase when average profit margins are around 5% in the food and beverage service industry.
With our added loyalty revenue share program, that number will continue to rise.
(*exact amount determined upon audit of your current cost to process)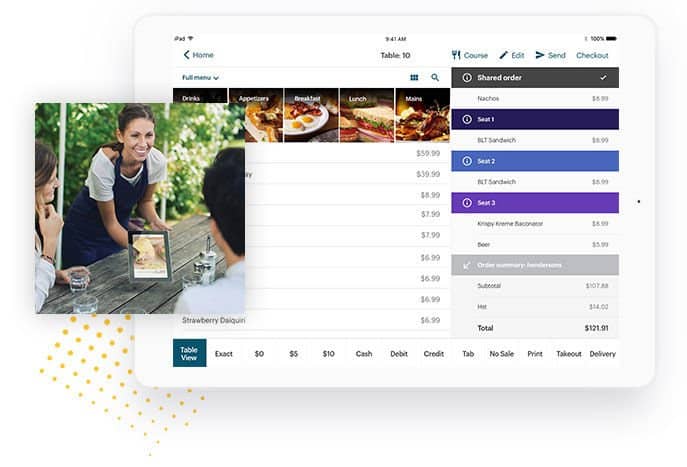 Though your customers' preferred method of payment will likely always be debit or credit card.
Cash discounting, when done correctly, is designed to offer a cash incentive to your customers, resulting in more cash business and thus, more cash readily available.
Instead of wasting valuable time or man-hours running to the bank for cash withdrawals, one of the many uses our clients have found for extra cash is being able to tip out employees in full at the end of their shifts.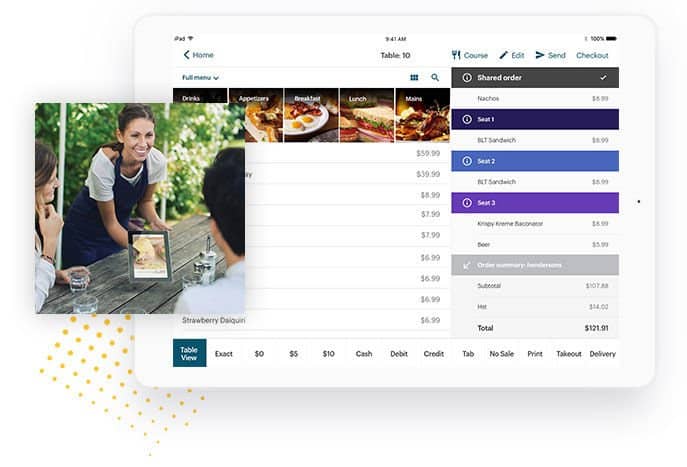 With improved margins and cashflow, it's now easier than ever to improve your infrastructure and customers' experience in your place of business. Thousands of extra dollars per month are now at your fingertips.
What is the first change your would make? Hiring another employee? Sourcing fresh organic local ingredients? Upgrade equipment? Expand with another location?
"... we literally pay nothing"
As owner of Real Donuts I am very pleased with Genie payments. We've been using there service for a few years now, couldn't be happier. Jean Pierre has been a great help and is very knowledgeable. If you're looking for great service and great people you can trust. You found it! Thanks Genie Payments! A++
Tanya Solares
Owner / Real Donuts / Las Vegas, NV

Calculate Your Estimated Monthly Savings With Genie Payments
---
We make it easy for you to calculate how much you can save every month with Genie Payments!
Simply enter your average monthly revenue, and if you will refer any business that does similar in revenue, and your savings total will magically appear on the right!
Savings calculations are based on your average interchange plus current processor charges. For a more personalized and accurate report, please get in touch with a Genie today!
Frequently Asked Questions
---
We know it can be a little confusing, and the last thing you want to think about is credit card processing. That's why we've put together a quick FAQ guide to help answer some of the most common questions we're asked.

Does Cash Discounting really help increase profit margins? How is that possible?
Cash Discounting is seen as the magic wish for industries, such as restaurants and bars, interested in eliminating processing fees and thus, raising their profit margins from the national average of roughly 5% to 8% with the switch of a POS. It's simple, your customers pay 3.99% more for their card payment. 100% of your processing fees are covered in that amount.

What is the merchant loyalty cash back program I keep hearing about?
When putting together a solution for our restaurateurs, we wanted to create something that no one else offered. And, Genie granted that wish. We created the very first merchant loyalty cash back program in the processing industry. All Genie Payments clients receive 10% to 25% of our net earnings in the merchant loyalty cash back program every month in the form of electronic or paper check methods.

Will my customers be upset?
Cash Cumulative market research data shows two things: First, at most, roughly 1% of customers have ever complained about the cash discounting program. Second, after 90 days complaints had dropped to virtually zero. We also assist you by giving you custom signage to ensure all customers are kept in the loop.

Do I have to buy a bunch of new equipment or can I use my own?
If you own compatible hardware/terminals, absolutely. If not, we will provide a POS device or complete system to you absolutely free of charge. We don't believe in 'nickel and diming' fellow entrepreneurs. We want you to put that extra cashflow back into your business.

What's the average amount you save clients per month with Cash Discounting?
Our clients were typically being billed "interchange - PLUS" pricing with their processing before switching to Cash Discounting. This means they paid interchange fees charged by the brands like VISA and Mastercard PLUS they paid their banks and processors with another fee charged separately. Our clients save 100% of BOTH resulting in an average savings of $2,250 per month for a client that processes $75,000 per month.

If it's free, how do you make your money?
From the 3.99% customers pay per transaction, roughly 2.25% +/- .25% is paid to interchange. Leaving 1.5% to 2%. Then bank fees and processor fees are subtracted. This ranges from .5% to 1%. Leaving .5% to 1.5% paid to Genie Payments. Then our agreement with the bank subtracts your monthly and transactionally recurring costs. e.g. account fee, next day funding, batch fees, etc. (averaging roughly $50/mo). Finally, from our earnings, we pay you 10% to 25% back from out merchant loyalty cash back program.

Genie's Always Free, Guarantee

---
At Genie Payments, we believe credit card processing should be free. That's why we stand by our service with a "Always Free, Guarantee"! Simply try out our processing for 90 days and if you aren't saving 100% of your processing costs, we'll fix it and reimburse you the same day. Call us anytime, for anything, and consider your wish, granted. That's our commitment and your guarantee.